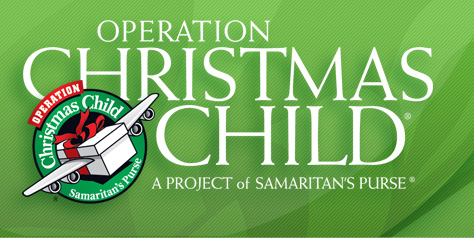 Operation Christmas Child starts Oct 15, 2017
OCC Boxes will be available following worship on Sunday, Oct 15 at the Welcome Center in the main hallway.
Please pick up boxes for you and your family to fill and return to UBC by Sunday, November 5.
Our goal for 2017 is 300 boxes to send to children around the world to tell them about the gospel of Jesus Christ.
Brochures with labels and gift suggestions will be available with the boxes.
You can also find that information on the Samaritan's Purse website under Operation Christmas Child.
[
back
]